[ad_1]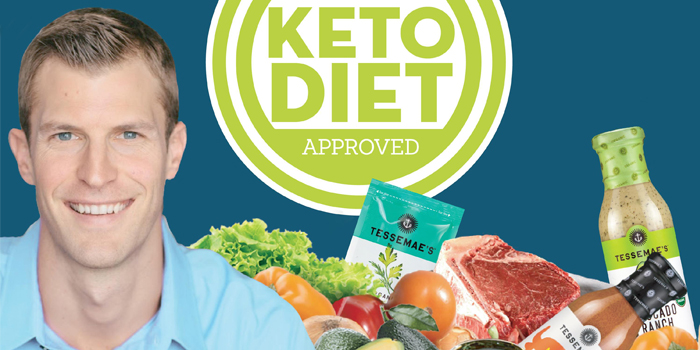 As New Years — and its subsequent resolutions — fast approaches, the low-carb, high-fat ketogenic (or keto) diet is expected to gain plenty more devotees in 2019.
But what's the right way to approach the diet? Consuming bars and drinks that are high in fat and artificial sweeteners, or taking the steak-and-asparagus approach that many keto-focused brands suggest.
Ancient Nutrition co-founder and health influencer Dr. Josh Axe has an angle of his own, and he's introduced a certification to help consumers decide. Last week, Axe announced he was launching a seal for "clean keto" brands.
Axe said he's especially concerned by the number of consumers who are doing keto the "wrong" way by not eating enough "mineral rich nutrients" and vegetables, particularly leafy greens. While he's not opposed to consuming red meat, Axe suggests grass-fed beef.
"There are people doing the keto diet and all they are really eating is butter, bacon and cheese. With all that's going on with social media, I feel particularly passionate about this." Axe said "With this seal and our education platform, we want teach people how to do the keto diet the right way."
The impetus for the seal, Axe said, was refrigerated condiment company Tessemae's request to launch such a program. The brand's dressings and Ancient Nutrition's keto products will be the first to sport the eal. Axe will only approve products with under 5 grams of carbohydrates per serving and at least 50 percent "healthy fats" such as coconut oil, avocado oil and ghee. Currently Axe does not plan to charge brands to use the seal.
By the end of 2019, Axe hopes to have 100 brands using the seal. He said the group will be highly selective and focused on "premium" brands that are also devoting resources to activities such as regenerative farming or ingredient sourcing. To further educate consumers, Axe has a new book about the keto diet launching this Spring.
The Whole30 seal already has over 120 companies signed on board. In a guide to achieving Whole30 Approved status, Tessemae's founder and CEO Greg Vetter spoke to the benefits seals, such as Whole30, can have on a brand's sales.
"Whole30 approval changed the game for us from an e-commerce standpoint. We were able to reach people that we wouldn't normally be able to reach," Vetter said.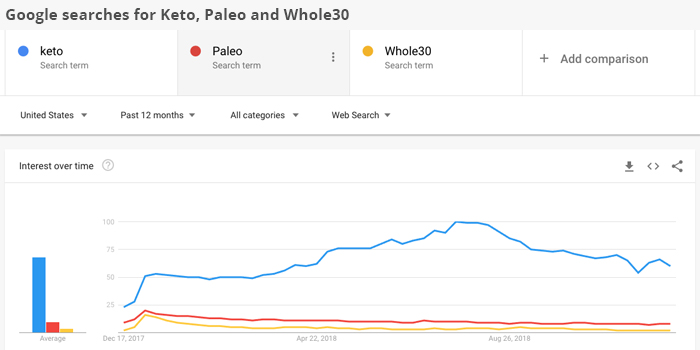 According to Google, searches for the term "keto" have doubled over the course of the year, far outpacing those for other on-trend diets such as Whole30 and paleo by up to 10 times. That attention is why Axe also thinks retailers are taking note.
Axe, who is also the spokesperson for the Vitamin Shoppe's keto products, said Target is also exploring launching a keto set as well.
"I think more [retailers] now are keeping their pulse on what's happening online. If you look at some of the fastest growing brands in retail … [they] also have a strong online presence," Axe said "I think some of these bigger companies have learned their lesson that they need to jump on these trends earlier rather than later."
[ad_2]

Source link